At 10X Bookkeeping & Business Solutions, we provide tailored solutions and services that meet your individual needs.
Whether you are running a small café by the beach on the Sunshine Coast, or a luxury 5-star hotel just outside Sydney's CBD, we can help. Most often, we work with businesses in Brisbane and on the Sunshine Coast. However, location is not an issue; with our Cloud-based systems, we can service your business from anywhere in Australia.

10X delivers many rewards.
Confidence to invest in the future success of your business

Mia is a small business owner who owns a restaurant in Toowoomba. Before using our 10X Success Plan, she was leasing small premises that allowed her to fit approximately 20 customers into her restaurant at a time. With a better understanding of her business financials, she was able to afford to lease a larger venue. Now she has enough room to fit approximately 50 customers at a time, which helps to boost the revenue her business earns and increase her profit margin.
More time to focus on what matters
Bookkeeping can be a time-consuming process, one that takes you away from your family or other essential business-related duties. By adopting our 10X Success Plan, you'll have fewer tasks filling your to-do list, giving you more time to spend with your family or running your business.
Streamlined systems
When you're running a small business, you likely use a wide range of recording tools. From paper to your computer, perhaps even your phone. It can be confusing to keep track of all your documentation. Our 10X Success Plan makes your life more straightforward, as no matter what you're looking for – whether it's last month's payroll or the previous year's balance sheet – you'll always know where to find it.

Informed decisions thanks to our close attention to detail
As a small business owner with so many responsibilities, it can be difficult to produce your best work all the time. This can lead to inconsistencies and mistakes that can be damaging in the long run. However, with a 10X Success Plan in place and us as your on-call administration team, you can expect accurate results every time, giving you the peace of mind that you are making informed decisions based on correct information.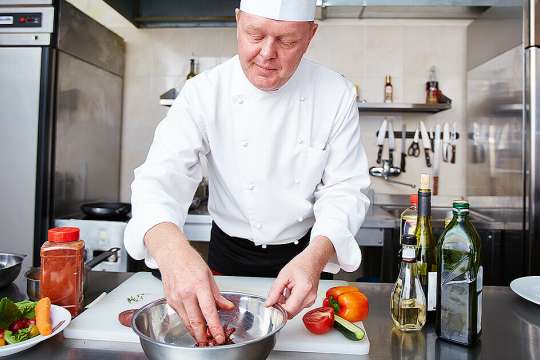 Our system is simple to learn, making it easy for you to get back to doing what you do best, faster.
Liam, a small café owner on the Gold Coast, initially struggled with his bookkeeping, due to how daunting he often found the task. However, after partnering with us and adopting a 10X Success Plan, he learnt how to use our system over a single weekend and has now reduced the time spent on balancing his books from 20 hours a week to just five hours.
Liam's experience shows just how easy it is to implement the system into your own business – in just a day or two, you could be managing your books like a pro!